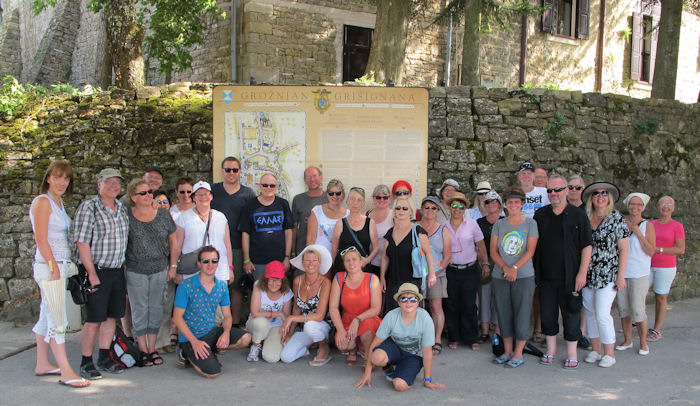 Some of us in Groznjan. Full size photo at
http://www.leonardcohenfiles.com/groznjan.jpg
Time to open a new thread for the meetup in Pula! With so many members in the beautiful city, this has certainly been one of our main gatherings during the Europen 2013 tour.
Eija and I returned from Pula last night via Ljubljana, after a most successful and busy long weekend. Eija will sort her photos and post a Gallery soon.
We want to thank Tom for excellent arrangements of the meetup program, and Wendy for helping him in the pre-meetup communication with members. Everything went so smoothly!