The Finnish delegation returned from Italy yesterday, after a very interesting and busy time.
We want to thank Andrea and Marco for their great hospitality and all the special arrangements they had prepared for more than 100 Forum members!
Eija is sorting our photos right now, and we plan to have a Photo Gallery of the Arena, soundcheck & the concert uploaded and opened tonight. A meetup gallery will follow shortly.
It was also a pleasure to meet Tom again after a while! He has recently completed his PhD dissertation, and will have the dissertation defense in less than two weeks. Exciting and important period in his academic life. I hope he will have some time just to relax afterwards, after many years of hard work - and we also need him in our LC community as one of the most respected and knowledgeable members!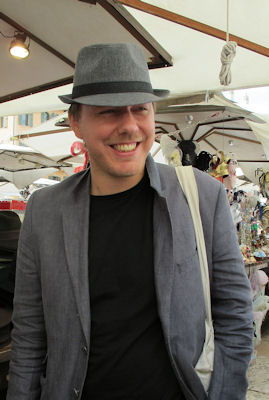 Here is our Dr. Tom with his new hat in Verona