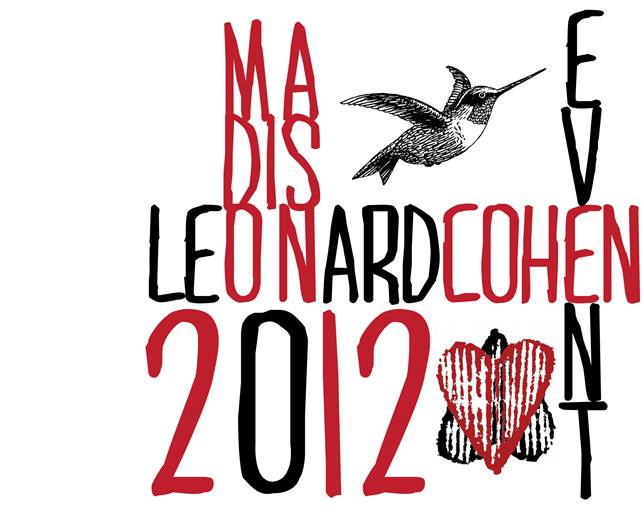 Poster created by Ania Nowakowska
Dear friends,
We continue to have new registrations and with the urging of many people already registered, we are not ready to cancel the event. We are extending both the $150.00 registration fee and the time by which someone can cancel for a full refund (with the exception of the Paypal fees) to the end of January. This will give people a little more time to decide if they can attend the event and give the organizers more time to plan for an event of a different size. Whatever the case, we are determined to hold an excellent event. We will have great music, good times and outstanding hospitality and perhaps a surprise or two. We will continue to post more information as it becomes available.
All the best,
Joe & the Organizing Committee.
http://www.leonardcohenfiles.com/madison-index.html