Information about a new release (January 8, 2016) has been found by Dominique at Amazon France, and I saw the same announcement at the Scandinavian cdon.com.
1. Ain t No Cure For Love
2. Bird On The Wire
3. I m Your Man
4. Heart With No Companion
5. Take This Waltz
6. Tower Of Song
7. Joan Of Arc
8. Jazz Police
9. First We Take Manhattan
10. Coming Back To You
11. Suzanne
12. I Tried To Leave You
13. Whither Thou Goest
14. Ralph Benmergui Outro
I think it will be just another bootleg of the Toronto 1988 radio broadcast.
We have previous releases of the same original recording: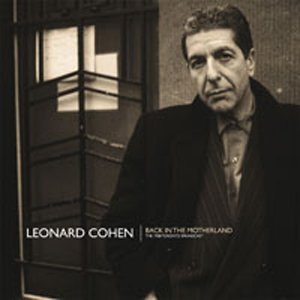 Information about these and many other bootlegs of concerts in the 1980's at
http://www.leonardcohenfiles.com/bootleg2.html