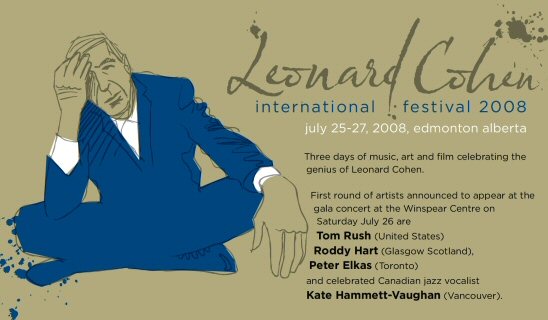 You may now register to the Edmonton Event at
http://www.leonardcohenevent.info/registration/
The registration process is operated by a professional company. The registration fee is 145 Can$ + tax 6 Can$.
I'm sure Kim will give us a lot more information!!! He has a very efficient and professional organizing committee,
and there is no doubt that this will be the biggest Event so far!
http://www.leonardcohenevent.info
will be the information source for participants. Our Polish friend Pawel Gorny is hosting the site
on behalf of the organizing committee.
Eija and I already registered to the Event