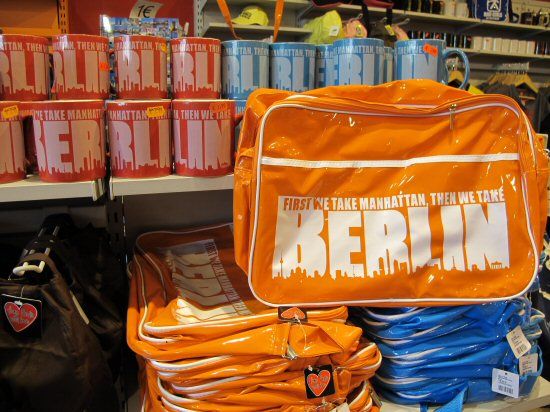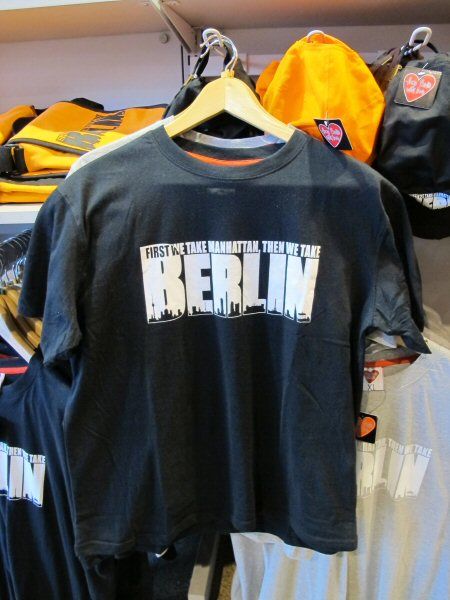 These are not any collector's items but I'm posting this anyway.
I spent some days in Berlin, and to my big surprise at a souvenir shop
near the Branderburger Tor I found a whole product line of
T shirts, bags, caps, and mugs, all in many colors,
with the text "First we take Manhattan then we take Berlin".
I guess the title of the song has not been registered as a trademark,
so probably these products are legal, but certainly those are
unauthorized.