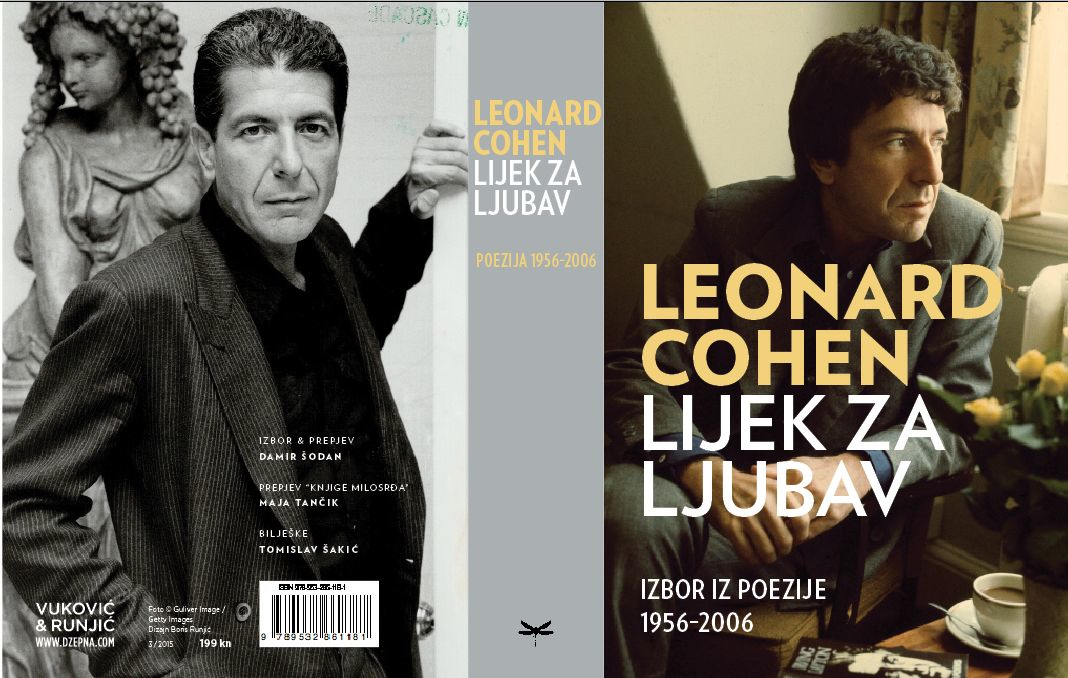 Tom Sakic's big project has now been finalized after many years of work. The mammuth-like collection of Leonard's poetry has now been published in Croatian - the book has almost 600 pages.
Lijek za ljubav: izbor iz poezije 1956-2006 [Cure for Love. Selected Poems 1956-2006]
Publisher: Naklada Vukovic i Runjic, Croatia
Language: Croatian
Translated by: Damir Šodan, Maja Tančik
Annotations: Tomislav Sakic
Year: 2015
Pages: 588
ISBN: 9789532861181
Note: With Leonard's permission, Tom Sakic and Croatian translator Damir Sodan chose their own selection of Leonard's poems, editing, after five years of labour, this volume of 600 pages and 420 poems, deciding to omit the song lyrics. The book is accompanied by detailed annotations and commentary written by Tom Sakic, who also selected Book of Mercy pieces using earlier Croatian translation by Maja Tancik. Due to book's size the idea of bilingual edition was abandoned. This is one of rare, beside Italian edition of la solitudine della forza, new editions of selected poems not based on Stranger Music's selections, but presents editors' own selection of Leonard's poetry from the first editions of his original books. Selection from the Book of Longing has been presented with the original drawings. The new, final poem from 2nd edition of Poems and Songs, "I'm Always Thinking of a Song", has been added as the coda to this selection.
I have added this book to the Gallery at
http://www.leonardcohenfiles.com/cg-front.html
(check "Other collections of poems" pages)