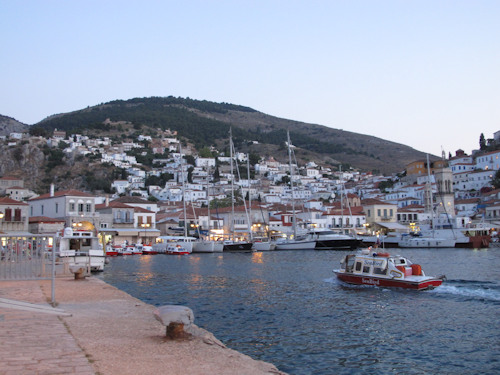 Here we have some program details for this year's meetup.
FRIDAY EXCURSION TO EPIDAURUS ETC
Our excursion to the mainland is scheduled to Friday 9. The price will be 70 eur per person including the meal.
Program of the trip: departure by boat at 9.00 (sharp!) to Metochi. First by bus to the ancient Epidaurus theatre, followed by the Ranch at Sofiko village. By bus to the Corinth channel and boat trip trough the channel -
then it's time for meal at a sea-side restaurant - and finally back to Hydra by boat. English speaking guide.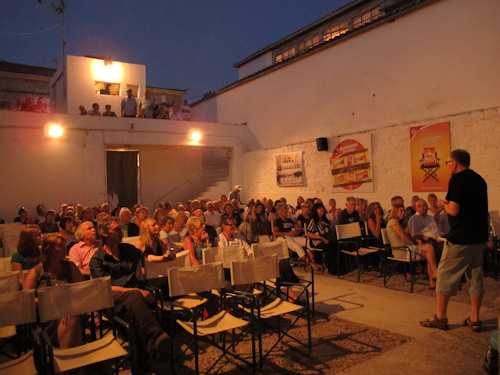 CINEMA NIGHT
We have rented the open air Cinema for two evenings because of so many participants this time. The first screening will be on Friday night at 21.30. The second is on Saturday night at 21.30 if there is no program arranged by the Municipality of Hydra. If there is, the second screening will be on Sunday night. I hope to confirm the final program before June.
CITY WALK
Saturday morning.
WALK UP TO THE MONASTERY OF ELIAH
Beautiful views over the whole island - trip takes about 3 hours. Make sure you have good shoes!
ROLOI NIGHTS
Our meeting point will be the Roloi Tavern in the harbor – next to the clock tower.
Be prepared to late nights in great company & with Leonard's songs!
BENCH?
Fingers crossed...
LIST OF PARTICIPANTS AND OTHER DETAILS:
http://www.leonardcohenfiles.com/backtohydra.html
PHOTOS OF THE 2015 MEETUP HERE:
https://cohen.1g.fi/kuvat/Hydra+2015/